JND Studios Hyper Real Movie Statue
Please check your personal information before your JND Studios product order delivery begins.
1. Sign-in to the JND Studios website.
2. Click on your name on the top right-hand corner, then click on "My Account".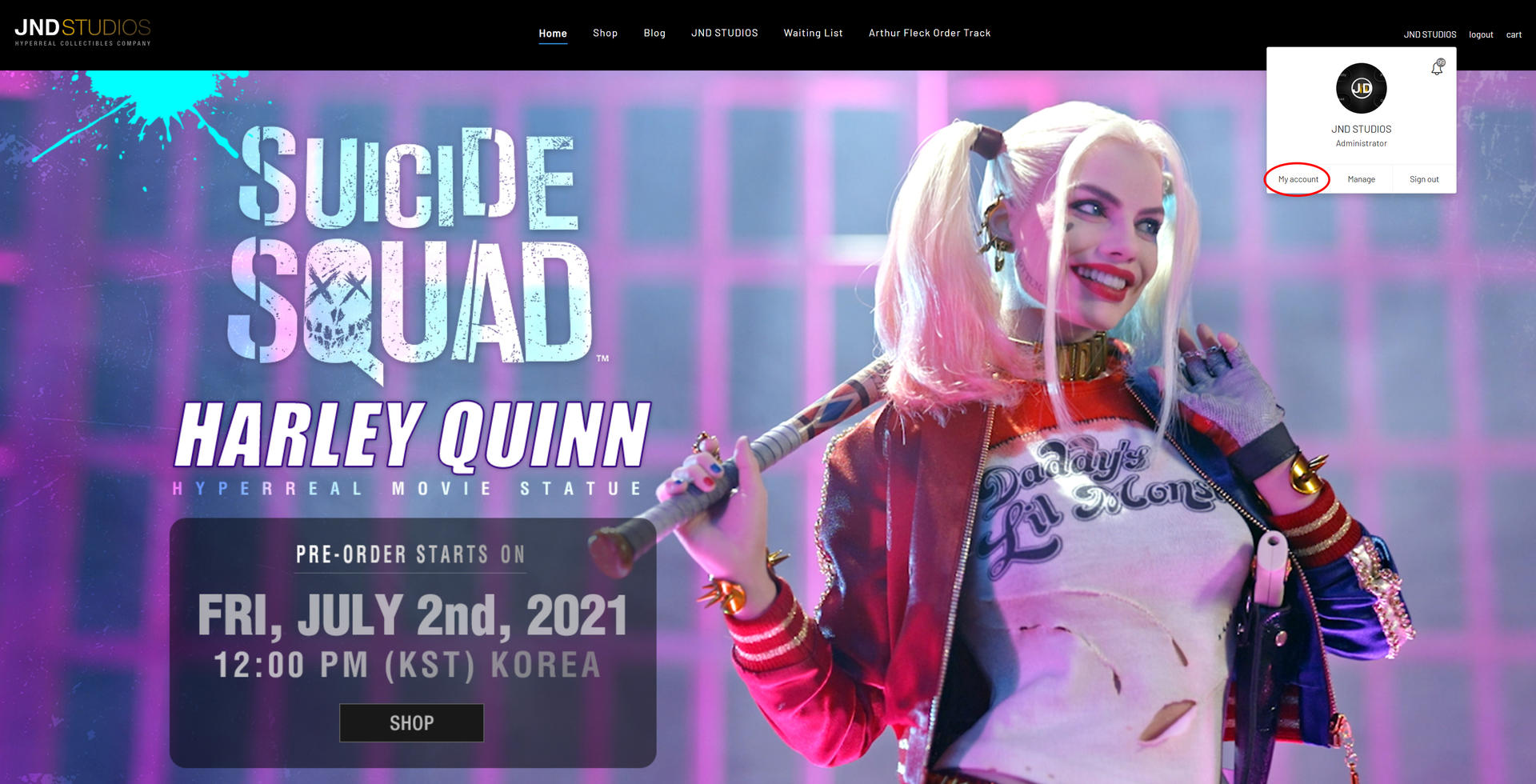 3. Click on "Order details" of the order to be delivered.

4. Verify your recipient name, phone number, country, postal code, and address, and make changes if necessary.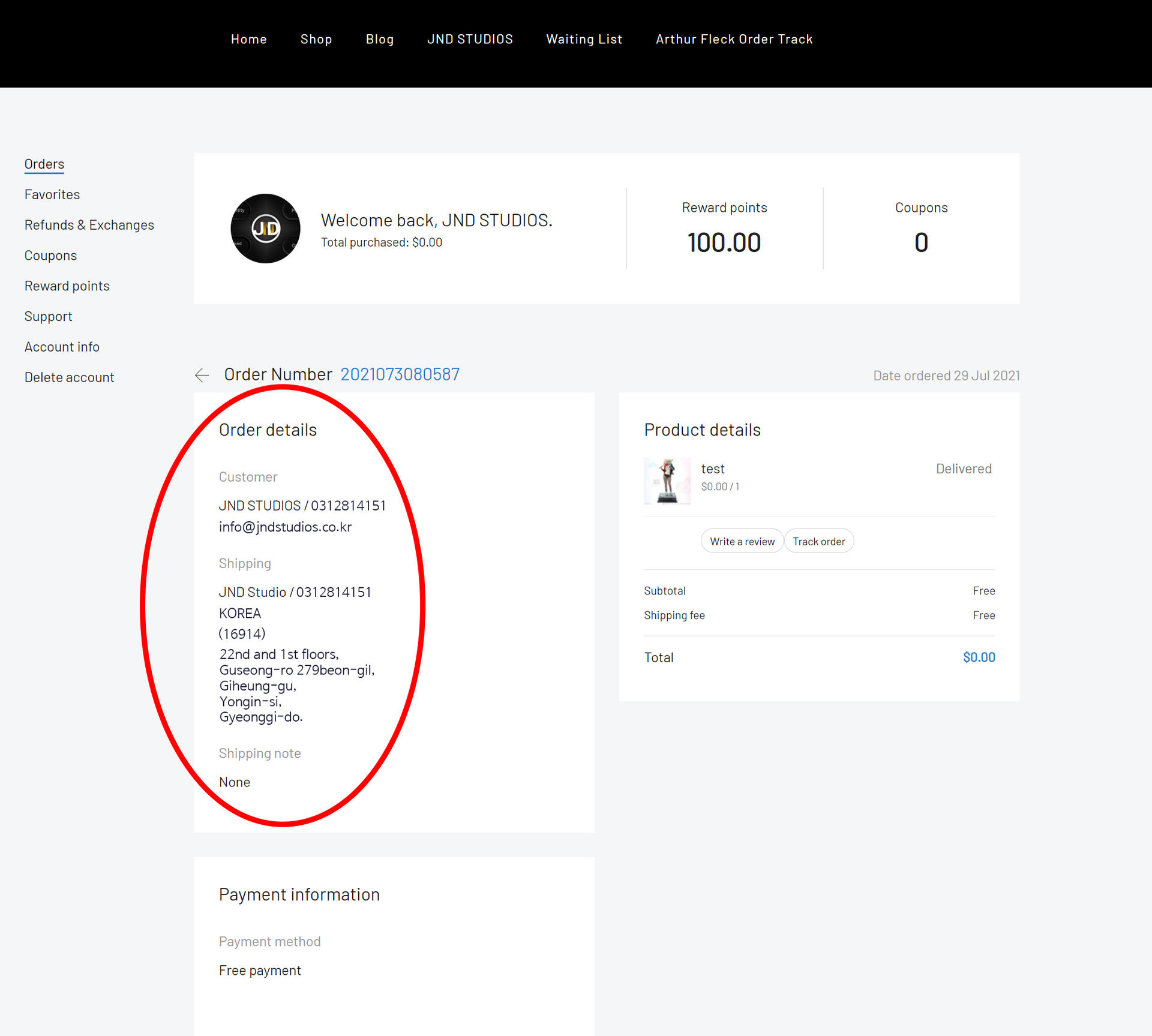 5. If you have trouble editing your personal information, please contact info@jndstudios.co.kr